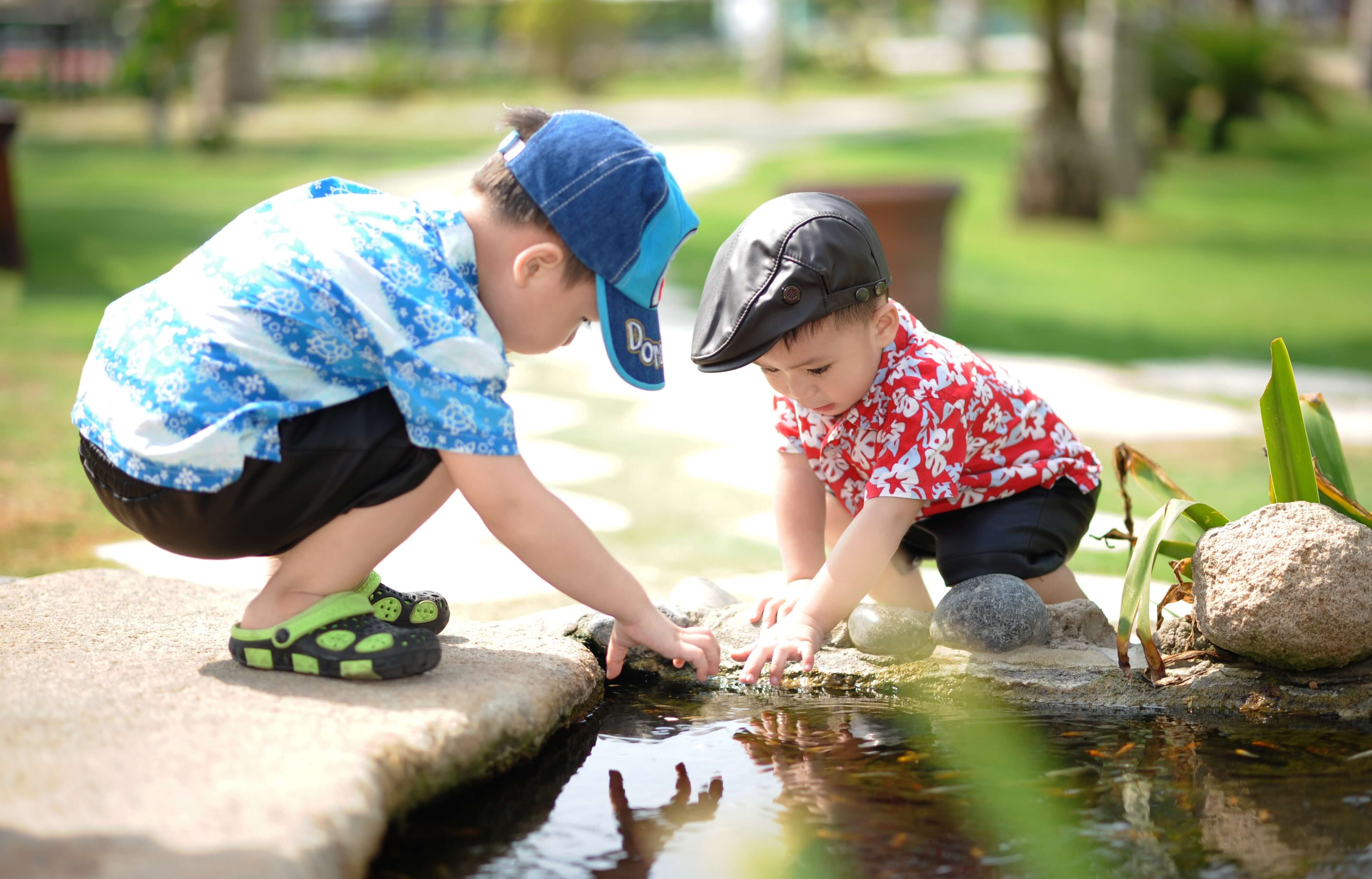 Every parent wants their children to grow up and have healthy relationships and lots of good friends. Friendship is a big part of building a child's esteem. Studies have also shown that children who can develop meaningful relationships at a young age are more apt to build the kind of social network that brings with it many benefits, including the ability to properly interact within a work environment.
What many parents don't know is "At what age do children normally start to make friends?" While it is certain to vary slightly from one child to the next, children should start to show the beginnings of socialization somewhere around the age of two. It's at this age that they start recognizing the viability of another child as someone who can contribute to their lives.
These are not deep, meaningful relationship, but are the kinds of relationships that come from convenience and proximity. It could best be described as a willingness to play "alongside" other children as opposed to playing with them. You won't see a two-year old ask another child if they want to play, but sitting next to each other on the floor will lead to some levels of interaction and communication. They also start to become more willing to let another child into their playtime by sharing toys and space.
Over the next 1-3 years, children start to form the basis of socialization. Not only do they interact with others, but they will also begin to identify them as friends. The "friendships" will tend to be very short in duration. They might not last any longer than one playing session sitting together is a sandbox, but parents should start to see the inklings of camaraderie.
By the age of five, children should begin to verbalize friendships. They may ask if they can go play with certain individuals with whom they have just had a successful playing experience. It is at this age that they may begin to understand the concept of a best friend. Of course, parents should be prepared to understand that these friendship may also be short in duration. Kids are fickle at this age. One day, they have a best friend and that might last for a week or two until they meet someone else and begin to identify that child as their new best friend.
Finally, it isn't until around age seven that children will start to play in larger groups. The process might occur sooner for children who have been in daycare for an extended period of time, but generally, their social skills are taking form at this age, allowing them to feel confident enough to interact with several children at a time. This is also the age in which children are exposed to video games such as Subway Surfers where the graphics are colorful and the game is highly interactive. They will also start to make friends online as they play more video games. Parents will have to take special note if kids start to meet people online since you would not know what goes behind the PC screen.
If a child is showing signs of being a loner, parents shouldn't worry. Some children are just made that way. If the child is happy, parents should just be patient and let the child find their own way. If being alone makes them unhappy, the parent might want to intervene by seeking some professional help as the child gets older.